Here are just some of the exhibitors confirmed for this year's event – check back as more confirm.
Saturday 26 June – Sunday 27 June 2021
Bio-Kult | Diamond Sponsor

Bio-Kult is a range of scientifically developed multi-strain formulations that complement the
existing gut flora naturally present in a healthy person's digestive system. The line-up includes the original formulation containing 14 strains of live bacteria targeting the digestive tract, Bio-Kult Infantis with omega 3 and vitamin D3 to help support the immune system, Bio-Kult Candéa with garlic and grapefruit extract targeting the intimate flora, Bio-Kult Pro-Cyan with cranberry extract and vitamin A to support the urinary tract. And the latest addition to the family Bio-Kult Migréa, with vitamin B6 and magnesium to target the digestive tract and head.
BioMedica | Gold Sponsor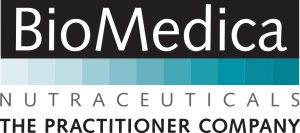 BioMedica is an Australian company synonymous with exceptionally high quality nutraceuticals developed by practitioners, for practitioners. BioMedica's growing reputation is founded upon quality, efficacy, and unique no to low excipient formulations; along with our dedication to preserving and enhancing the role of the holistic practitioner through our stringent practitioner only sales policy.
As a qualified practitioner you can apply for access to our practitioner only website to view information about BioMedica's unique products and services, technical support and educational materials. Our unique clinical range is available in the UK from The Natural Dispensary and Amrita Nutrition.
Functional Gut Diagnostics | Gold Sponsor
Living Planet Distribution | Gold Sponsor
New Roots Herbal | Gold Sponsor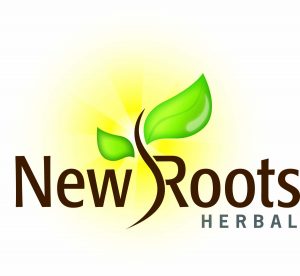 New Roots Herbal is a GMP compliant, Health Canada–licensed Canadian company with 33 years of experience. It manufactures high-quality, fully laboratory tested, well-researched and effective nutritional supplements. The state-of-the-art manufacturing facility and certified accredited laboratory ensures both quality control and assurance for public use. New Roots is a privately-owned company and has a team of over 100 individuals that include scientists and naturopathic doctors to formulate and deliver a professional product. The extensive product line covers a wide array of health issues that includes probiotics, essential fatty acids, enzymes, plant extracts, and a rich variety of formulas designed to strengthen the synergy between each of their components. The company's mission is to produce the most therapeutic nutraceutical formulas and single ingredients designed for the prevention and management of illness, and to promote well-being.
OptiBac | Gold Sponsor
We have partnered with some of the world's leading microbiology institutes, and are dedicated to developing an expert range of the highest quality. Our range consists of 12 condition specific live cultures supplements which we sell on to health food stores and independent pharmacies nationwide.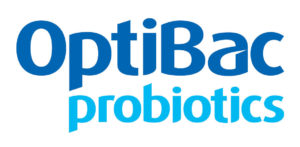 Elenzia
Providing elegant science for health, beauty and wellness.
With the mission to improve our customers' lifestyle and benefit their lives for the future, elénzia was founded with the vision of bringing high class, innovative scientific solutions for health, beauty and wellness to life. From our technical background in the health, nutrition and cosmetic industry and after years of using an array of products ourselves, it came to our attention that there are innovative scientific actives that mass market brands do not employ.
As a family fronted brand house, elénzia has the dedicated time to provide our customers with exclusive, scientifically proven products that will leave them feeling and looking exceptional.

Institute for Optimum Nutrition
NNA (Naturopathic Nutrition Association)
Nutri Advanced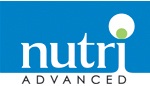 In 1981, leading naturopath Norman Eddie and his son Ken established their family business and set out to raise awareness among health professionals about the benefits of nutritional supplements. As the natural health industry developed, Nutri Advanced began to win the trust of practitioners across the country. Nutri Advanced, still headed by Ken Eddie, has been challenging the conventions of mainstream medicine, offering a range of cutting edge nutritional supplements and providing unrivalled customer support for over 35 years. Nutri Advanced also work closely with global leaders in functional medicine, such as Metagenics, to develop ground-breaking new products.
Pure Encapsulations
For more than 25 years, Pure Encapsulations has produced hypoallergenic, research-based food supplements. Available through health professionals, our products are meticulously formulated using pure ingredients and designed to deliver predictable
results, even for the most sensitive people. Pure Encapsulations offers you a wide selection of products that can be personalised to address a range of health functions and help you reach your wellness goals.
The Really Healthy Company
Vitae Natural Nutrition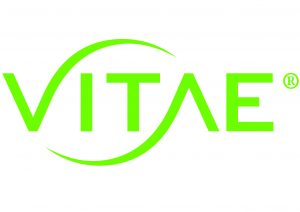 Vitae is a laboratory of food supplements and natural products. Created in 1995, based on the philosophy of the founder, Raimon Cortada, to learn about and incorporate the best of what nature has to offer,
aiming to achieve a state of optimal health and wellbeing promoting a healthy lifestyle both physically and mentally.
Our products are distinguished by an exclusive combination of ingredients that guarantee optimal absorption and efficacy fulfilling a specific function within the body.
We believe it is fundamental to invest in research, resulting in that in our workforce we have people dedicated solely to this purpose. We carry out scientific studies of our products, collaborate with important universities and hospitals and participate in congresses, seeking to offer you the best.