Exhibitors
Here are just some of the exhibitors confirmed for this year's event – check back as more confirm
Exhibitors
Here are just some of the exhibitors confirmed for this year's event – check back as more confirm
British Association of Applied Nutrition & Nutritional Therapy (BANT)

The British Association for Nutrition and Lifestyle Medicine (BANT) is a professional body for Registered Nutrition Practitioners. Its primary function is to assist its members in attaining the highest standards of integrity, knowledge, competence and professional practice, in order to protect the client's interests, nutritional therapy and the Registered Nutrition Practitioners. Visit the stand for any questions on memberships, latest news updates and education resources available to members.
Bio-Kult

Beneficial bacteria play an essential role as our first line of defence, supporting efficient digestive function and gut immunity. Bio-Kult is a scientifically developed, advanced multi-strain probiotic containing 14 live bacterial cultures proven to survive the high acidity of the stomach, and to complement the existing gut flora naturally present in a healthy person's digestive system. Bio-Kult does not need to be refrigerated and can be taken alongside antibiotics, by babies, when pregnant, by vegetarians and as part of a healthy diet.
BioMedica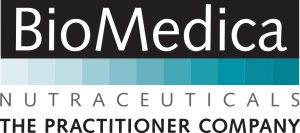 Prescribed by leading UK practitioners, BioMedica's unique nutraceutical range is formulated by practitioners for practitioners based on extensive clinical experience. Tested to stringent pharmaceutical standards, our exceptionally high-quality products are formulated for efficacy and purity, containing no or minimal excipients. The level of quality, safety and efficacy of our product range is assured and enforced by Australia's Good Manufacturing Practice (GMP) standards and Therapeutic Goods Administration guidelines. GMP quality controls ensure what's on the label, is what's in the formula. BioMedica is also strongly dedicated to preserving and enhancing the role of the holistic practitioner. Our unique clinical range is available in the UK from Amrita Nutrition and The Natural Dispensary.
Bimuno
Bimuno® is a galactooligosaccharide (GOS) prebiotic fibre which increases levels of naturally occurring bifidobacteria in 7 days.
Bimuno is available as a daily supplement in powder sachets as Bimuno DAILY and in pastille form as Bimuno IBAID and Bimuno TRAVELAID.
Suitable for ages 4 years and over.
Now available at NaturalDispensary.com. Also available at Boots, Holland & Barrett and Bimuno.com.
Cytoplan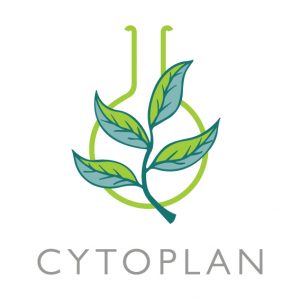 Cytoplan is a unique science-based supplement company exclusively supplying the needs of health care professionals and their patients. Cytoplan is a leader in the field of food-based supplementation and our emphasis is on quality, innovation and efficacy of product. We work closely with Doctors and scientists to produce products which are highly bio-effective, truly innovative and backed by research and studies. We consider that the supplements most appropriate and safe for human ingestion are those in which the nutrients are presented in the same form as those in food – as the nutrients are in our Food State and Wholefood supplements. We are owned by a charitable organisation and we make regular donations to charities and those in need. We aim to make a significant contribution to the health of our customers and this is more important to us than profit. All our products are conceived by common sense, grounded in science and proven with results. Cytoplan products are for those who are serious about health, trust that nature holds the key to real health and want a company they can believe in.
Institute for Optimum Nutrition
The Institute for Optimum Nutrition (ION) is an independent, not for profit educational charity. Our mission is to educate and enthuse, instilling Optimum Nutrition as the foundation of health for all; with our principal aim being to further the knowledge and practice of Optimum Nutrition.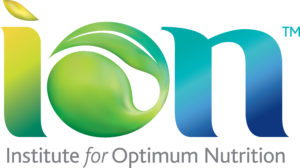 We do this through: Training of Nutritional Therapists with our accredited courses Providing CPD & short courses Our Optimum Nutrition Clinic Our quarterly Optimum Nutrition Magazine Established over thirty years ago, ION is one of the most respected training bodies and health information resources of its kind in the UK.  
New Roots Europe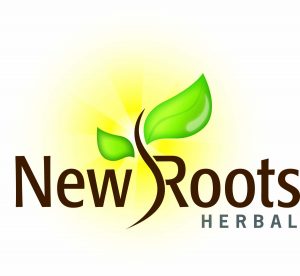 New Roots is a GMP‑compliant,
Health Canada–licensed
Canadian manufacturer of natural health products. We are relentless in our aim to make
the best natural health products in the world
. To achieve this we establish rigorous quality control checks in order to guarantee the
identity
,
purity
and
potency
of our products. Our
research team
includes specialists in Medicine, Biology, Nutrition, Bioengineering, Analytical Chemistry and Pharmacy, as well as health-care professionals with
solid background in natural medicine
. Our entire team is responsible for the research behind the continued development of
new formulas
based on
plants
,
extracts
,
vitamins
,
minerals
,
probiotics
and all the nutrients that contribute to maintaining optimal health. Our formulas have been designed to strengthen the
synergy
between each of their components
. Medical plants have proven to be highly effective through their traditional use, and this inherited experience, combined with rational understanding and scientifically established basis, is what has allowed us to design products that when used correctly, can contribute to well-being, both in purely preventive and therapeutic aspects. We are sure that by combining our permanent vocation for service with the
quality and efficacy
of our formulas, we can support you in your important task of working for people's health. www.newrootseurope.com
NNA (Naturopathic Nutrition Association)
Nutri Advanced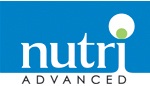 In 1981, leading naturopath Norman Eddie and his son Ken established their family business and set out to raise awareness among health professionals about the benefits of nutritional supplements. As the natural health industry developed, Nutri Advanced began to win the trust of practitioners across the country. Nutri Advanced, still headed by Ken Eddie, has been challenging the conventions of mainstream medicine, offering a range of cutting edge nutritional supplements and providing unrivalled customer support for over 35 years. Nutri Advanced also work closely with global leaders in functional medicine, such as Metagenics, to develop ground-breaking new products.
Rio Trading

Rio Trading Company is a supplier and distributor of natural products from around the world, specialising in a wide range of high quality, whole plant botanicals from South America, including Graviola, Quebra Pedra, Pau d'Arco, Cat's Claw and Yerba Mate as capsules and teas. We also distribute the practitioner ranges NutraMedix and Epigenar®, as well as the Cowden protocol to support chronic illness. We provide training and support to practitioners on the use of these ranges. Rio Trading are the sole UK distributor for the award winning Rio Rosa Mosqueta range of chemical free skincare, Green Magma barley grass extract, and Silidyn. Register with us as a practitioner for access to detailed product information. Details can be found on our website at
www.riohealth.co.uk
The Natural Dispensary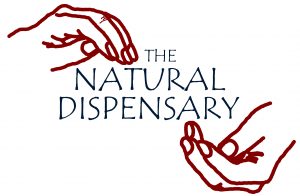 The Natural Dispensary is a nutritional supplement mail order company, dedicated to practitioners and their clients. With over 12,000 practitioner prescribed products under one roof, our aim is to provide an efficient one stop service. As a registered practitioner, you can benefit from favourable practitioner prices and only one account to manage. Both you and your clients can save time and effort, as well as postage and packaging, by buying different brands of supplements from only one distributor. Orders can be placed via website, telephone or email with the option of delivery direct to clinic or clients. We are here to help.
www.naturaldispensary.co.uk
The Really Health Company
TMC Ventures Europe/Microbiome Labs
Kiran Krishnan, Research Microbiologist and Tom Bayne, Functional Medicine Doctor founded Microbiome Labs to produce innovative, first-to-market nutritional supplements, utilising pharmaceutical-grade ingredients. Microbiome Labs products are for qualified Health Practitioners ONLY.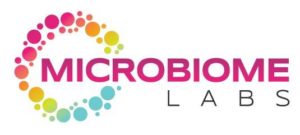 MegaSporeBiotic – The most effective bacteriotherapy product available, supporting digestive & immune function. Provides immune modulation for prevention & treatment of leaky gut, infections, allergies & asthma. Antibiotic-resistant for use during antibiotic treatment. RestorFlora – Created to prevent & treat diarrhoea. MegaQuinone –Nine out of ten people may be at risk from vitamin K2 deficiency. MegaQuinone delivers vital health benefits, including reducing the risk of diabetes, heart disease, cancer & osteoporosis.
Vitae Natural Nutrition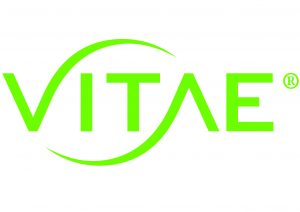 VITAE Natural Nutrition is a laboratory developing high quality nutritional supplements based on the physiological and homeostatic principles of the body. Our products help our body to naturally activate and recover the dynamics of these mechanisms. Our mission is to offer premium quality natural supplements and vitamins that provide significant health benefits, maintaining optimum health to enjoy life full of vitality. All our products are made with materials which are produced with the highest respect for the environment and are produced following the strictest quality and traceability controls, understanding that this is the only way to guarantee the purity, quality and maximum utilization of all products.
Wren Laboratories Ltd
OptiBac Probiotics has grown from a small, family run business, into a well-established, international company that continues to run on the core values that it began with.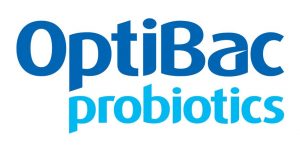 We specialise entirely in probiotic and our commitment to the scientific evidence supporting our range will always remain the cornerstone of what we do. Our strain specific formulas are founded in hundreds of gold standard clinical trials and as the importance of the microbiome continues to be realised, we lead the way in our field. For us, education is key. We endeavour to support our practitioners with the wealth of information that we have available, so they can feel confident in offering the most tailored probiotic recommendations for their client's needs. In all that we strive to achieve for the industry we do so with integrity. We aim to be eco-aware, charitable and offer an excellent product at a fair value to our practitioners and their clients.
Zyto

How It Works
The ZYTO Hand Cradle measures galvanic skin response (GSR) and sends that data to the ZYTO software where it is correlated to various Virtual Items that represent supplements, clinic services, etc. Virtual Items that produce more coherent or positive responses are referred to as the user's biological preference. For additional details about how the process works, watch
The ZYTO Scan – How It Works
. "I love my ZYTO Elite 5.0 program. It has allowed me to expand my Health & Wellness Practice with confidence that I am getting individualized analysis for each of my clients." -Gwen Jones
Growing Your Practice with ZYTO
Many practitioners have used ZYTO technology to increase customer satisfaction and grow their practices. They include:
Naturopaths
Nutritionists
Herbalists
Chiropractors
Acupuncturists
Biological dentists
And more
Watch this Clinic showcase to find out how one innovative practitioner uses ZYTO technology and a Remote scanning feature to extend his practice globally.
Guarantee your place
Book your place for the early-bird price of £65 inc.VAT (reduced from £85) until 10 June 2019 (while places are available)