Speakers
We've invited three internationally-recognised experts
155 Bishopsgate, London, 29 June 2019
All speakers will be live onstage and in-person (not via video link)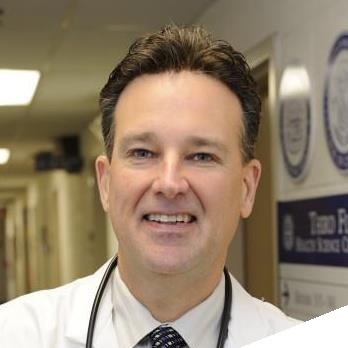 Dr David Brady
Keynote Speaker
Chief Medical Officer, Designs for Health, Inc. & Diagnostic Solutions Lab, LLC
Director of the Nutrition Institute, and associate professor of clinical sciences, at the University of Bridgeport in Connecticut.
Dr David Brady has 27 years of experience as an integrative practitioner and over 24 years in health sciences academia. He is a licensed naturopathic medical physician in Connecticut and Vermont, is board certified in functional medicine and clinical nutrition, and completed his initial clinical training as a doctor of chiropractic.
Dr. Brady has been the chief medical officer of Designs for Health, Inc. and also currently serves as the chief medical officer for Diagnostic Solutions Labs. He is the long-time director of the Human Nutrition Institute, and associate professor of clinical sciences at the University of Bridgeport in Connecticut. He has appeared on the plenary speaking panel of some of the largest and most prestigious conferences in the field including; IFM, ACAM, A4M, ACN, IHS, AANP and many more.
He is in clinical practice at Whole Body Medicine in Fairfield, CT, specializing in functional, nutritional and metabolic medicine.
The GI Microbiome and Autoimmunity-What Are the Connections and Do They Matter?
There simply is no longer any doubt that the gut microbiome is central to the health or disease state of the host. This is no longer a concept or hypothesis discussed amongst functional and integrative practitioners, but has now become amongst the hottest area of conventional medical research. However, with all of these studies coming out daily, do you feel comfortable in leveraging this new information at the point of clinical care? Does this data really affect your clinical and diagnostic decisions or how you treat your patients and clients?
This presentation will bring the experience of a leading functional medicine physician who has had inside access and insight into the evolution of gut microbiome testing, research and clinical application. Dr David Brady will help you clinically apply this emerging understanding into your clinical practice paradigm.
Tom O'Bryan
Keynote Speaker
Tom O'Bryan is a world expert on gluten and it's impact on your health. He is an internationally recognised and sought after speaker and workshop leader specialising in the complications of Non-Coeliac Gluten Sensitivity, Coeliac Disease, and the development of Autoimmune Diseases as they occur inside and outside of the intestines. He is the founder of www.theDr.com and the visionary behind 'The Gluten Summit – A Grain of Truth', bringing together 29 of the world's experts on the Gluten connection to diseases, disorders, and a wide-range of symptoms and ages. You can find this info at www.theglutensummit.com.
Tom O'Bryan is considered the 'Sherlock Holmes' for chronic disease and metabolic disorders. He is a clinician par excellence in treating chronic disease and metabolic disorders from a Functional Medicine Perspective. He holds adjunct Faculty positions with the Institute for Functional Medicine and the National University of Health Sciences. He has trained thousands of practitioners around the world in advanced understanding of the impact of food related disorders and the development of individual autoimmune diseases.
Avoiding the Dangers of a Gluten-Free Diet
Comorbidities with wheat related disorders are high. Twenty-nine (29%) of those with non- celiac wheat sensitivity (NCWS) may demonstrate an autoimmune disease or elevated antinuclear antibodies. 1 Within 3 years, 87% of those with ANA antibodies have been diagnosed with an autoimmune disease.2 In Celiac Disease (CD), complete histological normalization of the small-intestinal mucosa occurs in only 8–20% of adult patients after commencing a gluten-free diet.3 With the significant advances in knowledge of the pathogenic, epidemiological, clinical and diagnostic aspects of Wheat Related Disorders, our understanding of immune reactions to the toxic family of partially-digested proteins found in wheat, rye and barley has been rapidly growing.
4 The humoral response to wheat in CD is not limited to gluten antigens but is also directed at specific non-gluten proteins. The main immunoreactive non-gluten antibody target proteins in wheat include members of the families of serpins, purinins, α-amylase/protease inhibitors, exorphins, lectins, globulins, and farinins. 5 Our current testing for wheat related disorders is woefully inaccurate.
Most CD patients (82%) had some clinical response to GFD, but it was not a reliable marker as confirmed mucosal recovery at 2 years TheDr.com (458-8361) following diagnosis, was 34% and at 5 years was 66%. 6 Increased intestinal inflammation occurs in 80-92% of celiac patients on a GFD. 7 Mortality risk is increased after diagnosis. An elevated Standard Mortality Ratio (early death) in CD varies from a global increase of 2:1 to a high with comorbidities of 70:1 in CD with IBD. 8 Non-adherence to a gluten-free diet, defined as eating gluten onceper-month was associated with a 6-fold increase in mortality.9
Why do our patients have such an increased SMR after diagnosis? Despite a GFD, treated CD patients often continue to show mild malnutrition in terms of low body weight and reduced body mass index.10
For example, a significant proportion of CD and NCWS patients may chronically consume alcohol, non-steroidal anti-inflammatory drugs, and fatty diet, as well as suffer from various co-morbid disorders. Several studies show that gluten-free diets (GFD) produce some nutritional deficiencies,11,12 including calories and protein, dietary fiber,13 minerals,14 and vitamins. 15 Calcium, magnesium, and iron are the most deficient minerals in GFD; it has been reported that the incidence of iron deficiency in celiac patients varies from 12 to 69%. 16 Furthermore, some authors have shown that a GFD does not guarantee adequate intakes of folate, B vitamins17 or prebiotics. 18 Many GF foods contain high levels of lipids and sugars, used to improve the taste of gluten-free foods. This may be responsible for the recent increased incidence of overweight subjects with a wheat related disorder.19 Persons on a GFD had significantly higher urine levels of total arsenic and blood levels of mercury, lead, and cadmium than persons not avoiding gluten.20
Once a Practitioner has determined the likely value of a GFD, guiding patients in successful implementation of a gluten-free lifestyle helps insure successful resolution of nutrient deficiencies.
This presentation will summarize current consensus on GFD and introduce guidelines for personalized recommendations.
Objectives
• Developing a more comprehensive overview of wheat-related disorders
• Successfully and comprehensively identifying wheat-related disorders
• Recognizing the frequency of detrimental impact on the epithelial lining of the GI Tract with a wheat-related disorder
• Protocols successfully addressing the damage to the intestinal lining, recognizing the need for comprehensive dietary guidance for food selections (and avoidances).
References
1 Carroccio A, Alcamo A, Cavataio F, Soresi M, Seidita A, Sciumè C, Geraci G, Iacono G, Mansueto P., High Proportions of people with Nonceliac Wheat Sensitivity have Autoimmune Disease or Antinuclear Antibodies, Gastroenterology. 2015 Sep;149(3):596-603
2 Predictive autoimmunity using autoantibodies: screening for anti-nuclear antibodies. Pérez D, Gilburd B, Cabrera-Marante Ó, Martínez-Flores JA, Serrano M, Naranjo L, Pleguezuelo D, Morillas L, Shovman O, Paz-Artal E, Shoenfeld Y, Serrano A.
Clin Chem Lab Med. 2017 Jun 17.
3 Ilus Tuire, MD, Lähdeaho Marja-Leena, MD, PhD, Salmi Teea, MD, PhD, Haimila Katri, PhD, Partanen Jukka, PhD, Saavalainen Päivi, PhD, Huhtala Heini, MSc, Mäki Markku, MD, PhD, Collin Pekka, MD, PhD and Kaukinen Katri, MD, PhD, Persistent Duodenal Intraepithelial Lymphocytosis Despite a Long-Term Strict Gluten-Free Diet in Celiac Disease, Am J Gastroenterol 2012; 107:1563–1569
4 Di Sabatino A, Corazza GR. Coeliac disease. Lancet 2009; 373: 1480–1493
5 Huebener S., Tanaka C., Uhde M., Zone J., Vensel W., Kasarda D., Beams L, Briani C., Green P., Altenbach S., and Alaedini A., Specific Non-gluten Proteins of Wheat Are Novel Target Antigens in Celiac Disease Humoral Response, Journal of Proteome Research, Oct. 20, 2014, 503-511
6 Alberto Rubio-Tapia, M.D., Mussarat W. Rahim, M.B.B.S., Jacalyn A. See, M.S., R.D., L.D., Brian D. Lahr, M.S., Tsung-Teh Wu, M.D., and Joseph A. Murray, M.D., Mucosal Recovery and Mortality in Adults with Celiac Disease after Treatment with a Gluten-Free Diet, Am J Gastroenterol. 2010 June ; 105(6): 1412–1420.
7 Ludvigsson JF, Montgomery SM, Ekbom A, Brandt L, Granath F., Smallintestinal histopathology and mortality risk in celiac disease. JAMA. 2009 Sep 16;302(11):1171-8
8 Peters U, Askling J, Gridley G, Ekbom A, Linet M., Causes of death in patients with celiac disease in a population-based Swedish cohort, Arch Intern Med. 2003 Jul 14; 163(13): 1566-72 TheDr.com 877-GLUTEN 1 (458-8361)
9 Corrao G, Corrazza GR, Bagnardi V, et al. Mortality in patients with coeliac disease and their relatives: a cohort study. Lancet 2001;358: 356–61.
10 Bardella MT, Fredella C, Prampolini L, Molteni N, Giunta AM, Bianchi PA.,
Body composition and dietary intakes in adult celiac disease patients consuming a strictgluten- free diet.Am J Clin Nutr. 2000 Oct;72(4):937-9
11 Barton, S.H.; Kelly, D.G.; Murray, J.A., Nutritional deficiencies in celiac disease. Gastroenterol. Clin. North Am. 2007, 36, 93–108.
12 Saturni,L.;Ferretti,G.;Bacchetti,T., The gluten-free diet: safety and nutritional quality. Nutrients 2010, 2, 16–34.
13 Thompson, T. Folate, iron, and dietary fiber contents of the gluten free diet. J.Am. Diet. Assoc. 2000, 100, 1389–1396.
14 Annibale,B.;Severi,C.;Chistolini,A.;Antonelli,G.;Lahner,E.; Marcheggiano, A.;Iannoni, C.; Monarca, B.; Delle Fave, G. Efficacy of gluten-free diet alone on recovery from iron deficiency anemia in adult celiac patients. Am. J. Gastroenterol. 2001, 96, 132–137.
15 Hallert, C.; Grant, C.; Grehn, S.; Gr ann o, C.; Hult en, S.; Midhagen, G.; Stro m, M.; Svensson, H.; Valdimarsson, T. Evidence of poor vitamin status in celiac patients on a fluten-free diet for 10 years. Aliment. Pharmacol. Ther. 2002, 16, 1333–1339.
16 Halfdanarson,T.R.;Litzow,M.R.;Murray,J.A.Hematological manifestations of celiac disease. Blood 2006, 109, 412–421.
17 Thompson, T. Thiamin, riboflavin, and niacin contents of the gluten free diet: is there cause for concern? J. Am. Diet. Assoc. 1999, 99, 858–862.
18 Effects of a gluten-free diet on gut microbiota and immune function in healthy adult human subjects – comment by Jackson, Jackson FW., Br J Nutr. 2010 Sep;104(5):773
19 Polito,C.;Olivieri,A.C.;Marchese,L.;Desiderio,G.;Pullano, F.; Rea, F. Weight overgrowth of celiac children on gluten-free diet. Nutr. Res. (N.Y.) 1992, 12,353–358. TheDr.com 877-GLUTEN 1 (458-8361)
20 Accumulation of Heavy Metals in People on a Gluten-Free Diet Stephanie L. Raehsler, Rok Seon Choung, Eric V. Marietta, and Joseph A. Murray, Clinical Gastroenterology and Hepatology 2018;16:244–251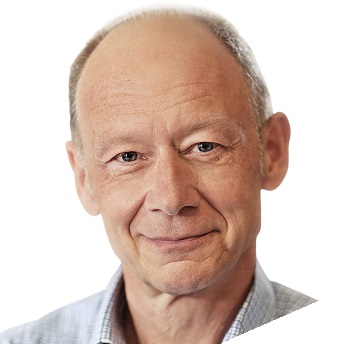 Dr David Unwin
Keynote Speaker
Dr David Unwin, FRCGP, is a GP at the Norwood Surgery in Southport near Liverpool, UK where he has worked since 1986 as a family doctor. For the past few years he has been a Royal College of General Practitioners expert clinical advisor on diabetes.  As a result of his interests in both better communication with patients and Type 2 diabetes, he was made Royal College of General Practice National Champion for Collaborative Care and Support Planning in Obesity & Diabetes in 2015.
For the last few years Dr Unwin has been an ambassador for The All-Party Parliamentary group on diabetes, where he champions the idea of putting patients' hopes and concerns central to their conversations with healthcare professionals.   
His work has been covered by C4 and C5 television, The New Scientist, The Times, The BMJ and BBC 1 ("The Truth About Carbs" – viewed by 3.7 million people) and Radio 4 (The Food Program). Most recently, The Daily Mail has been serialising The Diabetes Weight Loss Cookbook by the award-winning cookery writer and celebrity chef combo Katie and Giancarlo Caldesi, with a foreword by Dr Unwin. Giancarlo was diagnosed with diabetes in 2012 but lost three stone and has gone into remission after changing to a gluten-free, low-carb diet inspired by nutritional therapist Jenny Phillips (their co-author). The series features Dr Unwin and several more success stories from his practice.
In 2016 he was the proud National winner of the NHS Innovator of the Year Award for published research into lifestyle changes: working with patients' personal health goals and helping them understand how starchy carbs digest down into surprising amounts of glucose. For example, a 150-gram bowl of rice is the same as TEN teaspoons of table sugar. Cutting sugar and starchy carbs are a viable alternative to lifelong drug therapy in type 2 diabetes, with weight loss as a bonus –so that his GP practice spends £42,000 per year less than expected on drugs for diabetes, while to date 57 of his patients have achieved drug-free remission of their Type 2 diabetes.
* Follow Dr Unwin on Twitter: @lowcarbGP.
Putting Type 2 into permanent remission: with "low-carb GP"
We have a worldwide problem with metabolic health, causing among other things three epidemics: obesity, fatty liver, type 2 diabetes.
Over six years my GP practice has completely revolutionised the treatment of our Southport community in the North of England, saving about £40,000 annually from our drug budget and achieving remission of Type 2 diabetes on a weekly basis, alongside weight loss and improvements in many cardiovascular risk factors including 30% improvements in triglyceride levels and improvements in blood pressure that enable us to deprescribe over 20% of medications for hypertension in those who adopt a lower carb diet.
To do this we have trialled new ways of first motivating our patients, and then supplying relevant information to help them improve their metabolic health. Motivation is key to behaviour change and begins with clear goals supported by feedback. The two are linked, because so much can be done with lifestyle medicine – but not unless we motivate patients before we start giving loads of advice!
In part 1, I hope to demonstrate the GRIN model, a way to incorporate positive psychology into appointments – to make you a more effective and resilient patient-centred clinician.
In part 2, I will explore glucose, insulin and triglycerides, to show how we give our patients relevant information they can understand to help inform their dietary choices and deliver 30% improvements in triglyceride levels and 40% type 2 diabetes remission – without drugs.
Schedule
9.30 – 10.00: Registration
10.00 – 12.00: Tom O'Bryan
12.00 – 12.45: Refreshments
12.45 – 1.45: Dr David Unwin
1.45 – 2.45: Lunch
2.45 – 3.45: Dr David Unwin
3.45 – 4.15: Refreshments
4.15 – 5.45: Dr David Brady
5.45: Finish
BANT and NNA CPD hours (pending)
Guarantee your place
Book your place for the early-bird price of £65 inc.VAT (reduced from £85) until 10 June 2019 (while places are available)