The UK's largest integrative health conference and expo
Back, live and in-person for 2022
Saturday 25 June 2022, 155 Bishopsgate, London
conference
We invite some of the world's leading speakers in integrative health to speak on their specialist topic.
Exhibition
Over 30 of the industry's best product suppliers and service providers showcase their new products, latest research and show-only deals and discounts.

networking
Plenty of time to network  throughout the day with a free three-course gluten-free lunch and all-day refreshments.
 What is the IHCAN Summit?
Back live and in-person for 2022, this CPD accredited event is a must-attend for registered nutritional therapists, integrative health practitioners and complementary and alternative medicine (CAM) professionals.
Organised by the team behind the IHCAN Conferences and IHCAN magazine (previously the CAM Conferences and CAM magazine), the IHCAN Summit features the same, industry-leading, innovative education you are used to but on a bigger scale.
With the continued aim of bringing you the latest insights and research on the most up-to-date topics within the industry, this year's IHCAN Summit features five incredible speakers, each focusing on their specialist subjects.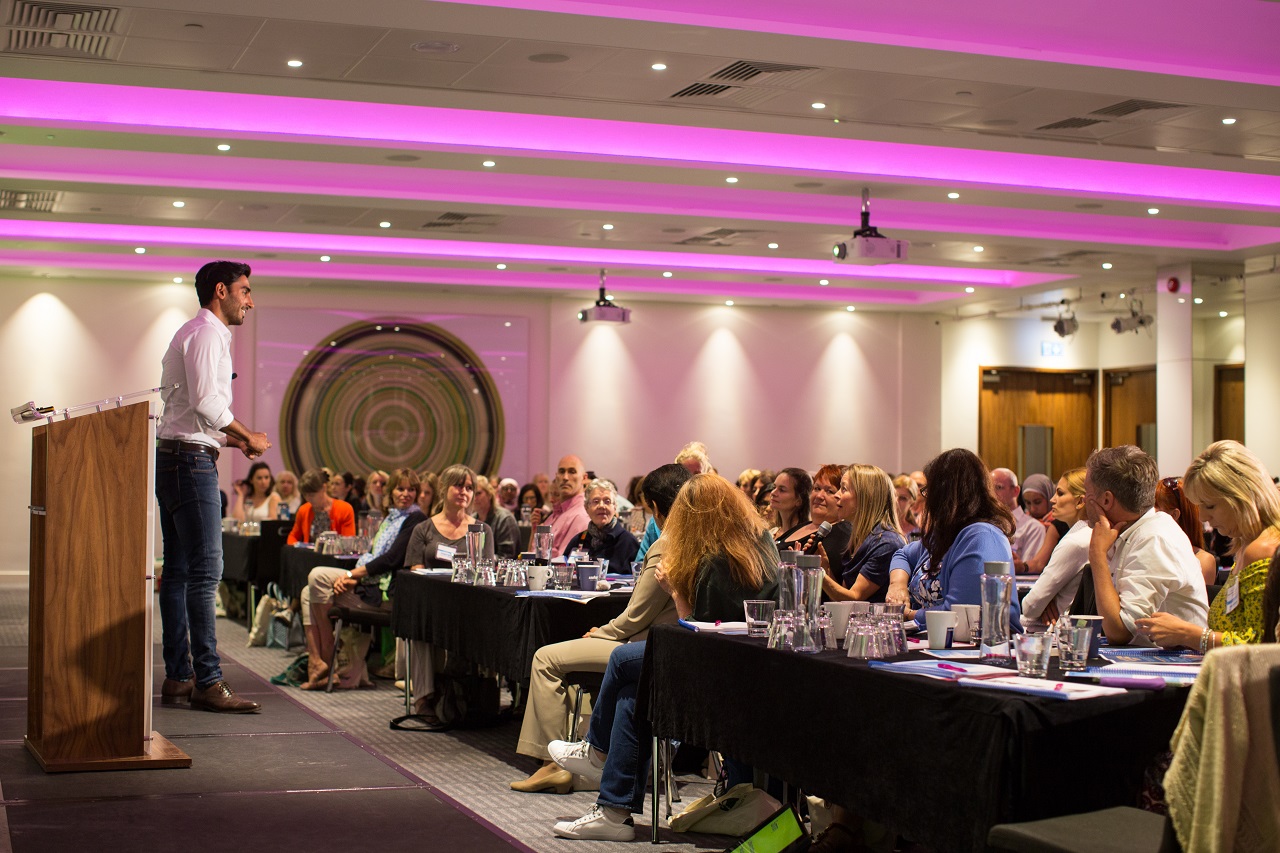 Tom O'Bryan
---
'THE CANARY'S SONG: A Primer on Neuroinflammation and Neurodegeneration Early Biomarkers of a Brain on Fire'
The sweetness of a canary's song brings a sense of calm and serenity. Yet, that same sweet sound, or lack thereof, can be a harbinger of grave danger. The brain has been referred to as the 'Canary in the Coal Mine' of chronic inflammatory diseases.
With a startling 407% increase in dementia in the 30-45 year olds in the last 4 years (2013-2017), 242% increase in ages 45-54, and 90% increase in ages 55-64, something is seriously being missed.
Here are some basics. Every Scientist agrees that Inflammation is the fuel on the fire of brain deterioration. A patient presents with moderate depression and a strong family history of dementia. Coupled with a genetic vulnerability to dementia, the underlying fear and uncertainty can fuel a restricted outlook on life. Knowing that depressive episodes occurring well before dementia symptom onset appear to increase the risk of Alzheimer's disease 20 years later at least 2-fold, the Practitioner considers anti-depressives (whether natural or pharmaceutical), or in combination with anti-anxiety medication as a safe component of the recommended protocol. Patients feel better. But have you addressed the underlying mechanisms, the pathology resulting in the inflammation. The accurate answer? "I don't know, I'm not testing pre and post inflammation in the brain to confirm I've addressed the underlying pathology."
Are we truly reducing the entire inflammatory cascade in the brain with TheDr.com 877-GLUTEN 1 (458-8361) our protocols (whether it's GABA, or Valerian, or chamomile, or rhodiola, or Omega 3's, or…)? Symptom relief, as wonderful as it is, does not always correlate with eliminating ongoing brain inflammation and degeneration. If we're honest with ourselves, a 'shotgun' approach to treatment, albeit a necessary temporary 'shotgun' for symptomatic relief, may not be complete. How do you know what to do?
Accurate laboratory identification of a breach of the Blood Brain Barrier (BBB), and biomarkers of a brain on fire are essential in understanding the scope of brain inflammation. As brain inflammation biomarkers reduce, and symptoms diminish, the Clinician can monitor and adjust protocols.
Initial brain inflammation, with improvements clearly documented on follow up tests keeps the patient engaged, empowered, and reinforces they are on the right path to reverse the direction of brain deterioration that eventually manifests as dementia.
This Presentation will address both the latest cutting-edge laboratory testing to identify the mechanisms of BBB permeability, the most common triggers of a 'Brain on Fire', and the over 40 biomarkers (gauges on the dashboard) of a brain on fire.
Outline
• What is a 'Canary in the Coal Mine' –the brain as an early biomarker of a body in accelerated degeneration
• The Most Prevalent Pathology at the Root of Practically All Disease
• What are the Mechanisms That Set the Stage for the Production of Excessive Endogenous and Exogenous Molecules of Inflammation
• The 2 Major Pathways of 'environmental triggers' for the vast majority of Chronic Inflammatory Diseases, environmental triggers and bioaccumulation
TheDr.com 877-GLUTEN 1 (458-8361)
• What is the 'Spectrum' of Autoimmunity?
• Predictive Autoimmunity
• Current Statistics on Brain Degeneration Today
• Test, Don't Guess-Identifying the most sensitive Biomarkers of Brain Inflammation
About Tom O'Bryan
THOMAS O'BRYAN DC, CCN, DACBN
When it comes to getting healthy, Tom O'Bryan's goal for you is 'Making It Easy To Do the Right Thing'. As an internationally recognized, admired and compassionate speaker focusing on food sensitivities, environmental toxins, and the development of autoimmune diseases, Tom's audiences discover that it is through a clear understanding of how you got to where you are, that you and your Dr. can figure out what it will take to get you well.
Tom O'Bryan is considered a 'Sherlock Holmes' for chronic disease and teaches that recognizing and addressing the underlying mechanisms that activate an immune response is the map to the highway towards better health. He holds teaching Faculty positions with the Institute for Functional Medicine and the National University of Health Sciences. He has trained and certified tens of thousands of practitioners around the world in advanced understanding of the impact of wheat sensitivity and the development of individual autoimmune diseases. Dr. O'Bryan's most recent book, You Can Fix Your Brain: Just 1 Hour a Week to the Best Memory, Productivity, and Sleep You've Ever Had, was published through Rodale Books in September 2018, to global accolades. This best seller offers a step-by-step approach to better cognitive function, from nutrition to environment to toxicity, ultimately creating better long-term memory and a sharper mind.
In November 2016, Tom O'Bryan released Betrayal: The Autoimmune Disease Solution They're Not Telling You, an investigation into why our immune system, designed to protect us, begins attacking our own tissue (autoimmunity). Currently, over 500,000 people worldwide have watched the Docuseries. www.betrayaldocumentary.com
His 2016 ground-breaking book, winner of the National Book Award and ranked #1 in several categories on Amazon.com, The Autoimmune Fix outlines the step-by-step development of degenerative diseases and gives the tools to identify our disease process years before the symptoms are obvious and how to turn your health around, one step at a time.
He is the founder of www.theDr.com and the visionary behind 'The Gluten Summit -A Grain of Truth', bringing together 29 of the world's experts on the gluten connection to diseases, disorders, and a wide-range of symptoms and ages. You can find this info at www.theglutensummit.com. theDr.com
References for talk:
1.Chronic inflammation in the etiology of disease across the life span https://pubmed.ncbi.nlm.nih.gov/31806905/
2.All disease begins in the (leaky) gut: role of zonulin-mediated gut permeability in the pathogenesis of some chronic inflammatory diseases https://pubmed.ncbi.nlm.nih.gov/32051759/
3. National Vital Statistics Reports Volume 64, Number 7 https://www.cdc.gov/nchs/data/nvsr/nvsr64/nvsr64_07.pdf
4. Pandemic of idiopathic multimorbidity
https://www.ncbi.nlm.nih.gov/pmc/articles/PMC4055310/
5. The Bidirectional Relationship of Depression and Inflammation: Double Trouble
https://pubmed.ncbi.nlm.nih.gov/32553197/
6. Determination of B-Cell Epitopes in Patients with Celiac Disease: Peptide Microarrays
https://pubmed.ncbi.nlm.nih.gov/26824466/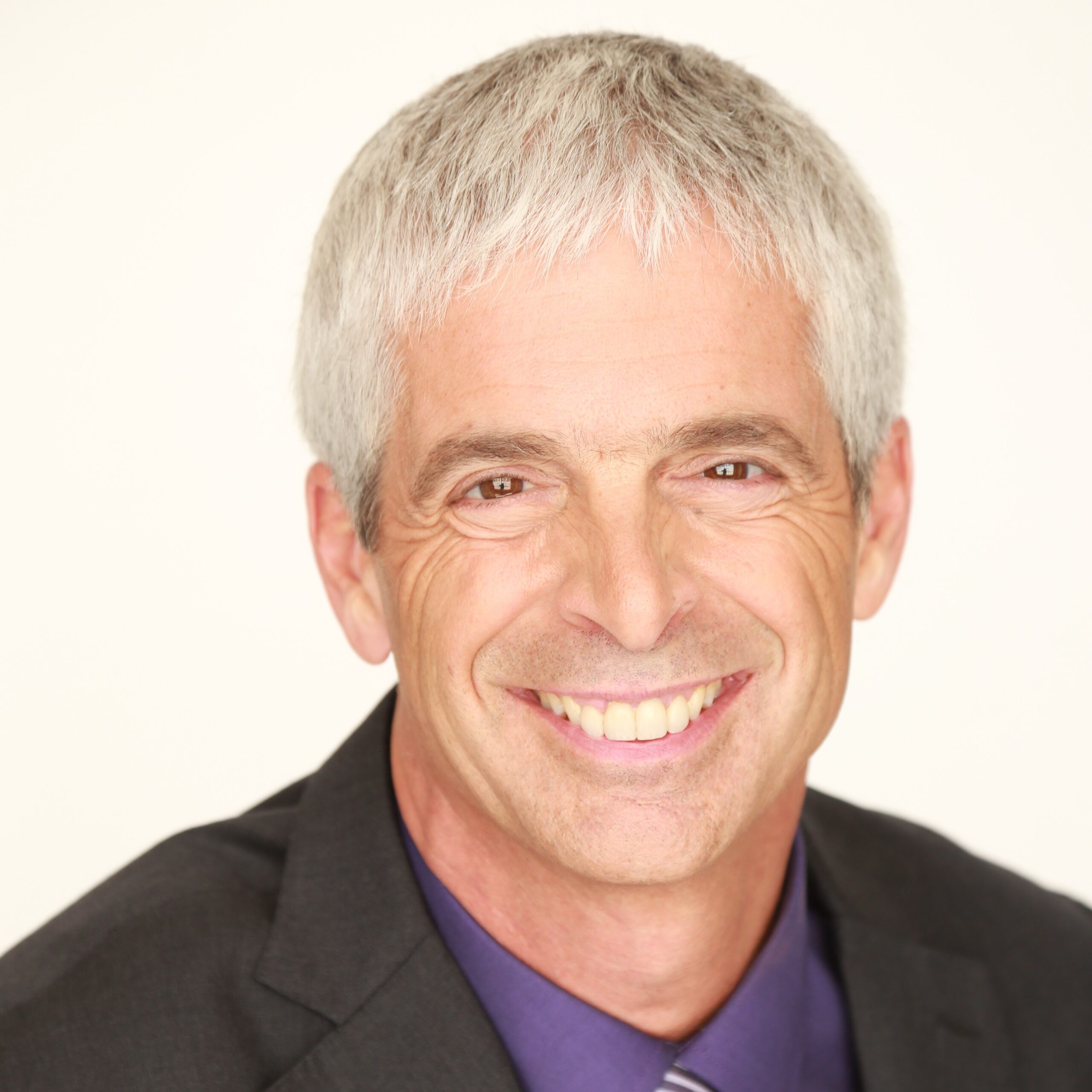 Cheryl Burdette, ND
---
'The Science of Food – Lowering the Inflammatory Load Through Lifestyle'
A global strategy for health involves lowering inflammation throughout the body. From cardiovascular disease to cognitive performance, the lower the systemic inflammation the better the outcomes. However, common pharmaceutical approaches using anti-inflammatories come with a host of side effects that limit their long-term use. Adjunct methods for lowering inflammation have the ability to improve a number of common chronic conditions, and lifestyle choices are crucial to lowering the inflammatory load. The evidence around lifestyle-based medicine continues to gain strength. In this lecture, we will examine common dietary approaches and review their anti-inflammatory potential. We will look at commonalties in diets, such as the Mediterranean diet, ketogenic diet and fasting, and their clinical utility. We will examine reasons that dietary approaches can fail, such as interactions with high fat diets and increased load of bacterial endotoxins. We will also review the research around inflammatory response elicited by foods and how they trigger the innate immune response, antibody confusion, serotonin reactions, release of histamine and complement and how this directs us clinically.
Learning Objectives:
1. Compare various diets and how they improve outcomes in the system
2. Analyse immune confusion caused by foods and how to minimize reactions
3. Review common food reactions mediated by antibodies, serotonin and histamine
4. Construct strategies of life-style management medicine for patient implementation
About Cheryl Burdette, ND
Founder of PersonalogiX Health Academy, naturopathic physician Dr Cheryl Burdette is Director of Education and the Naturopathic Residency program at Progressive Medical and founder and Educational Director of the functional laboratory, Precision Point Diagnostics. Cheryl has wowed our online audiences as she draws on her experience in clinic, with diagnostic testing, and with study design and translational research, to give us reliable  directions on diet, supplements and botanicals.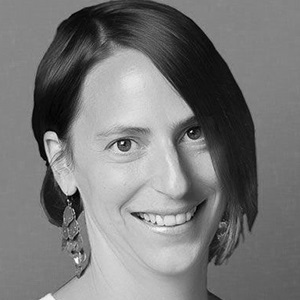 Dietrich Klinghardt MD, PhD
---
'Lyme, EBV, Long Covid, Mercury and Mold illness – similar symptoms, but different therapeutic approaches'
The most common symptoms that lead patients to us "alternative" practitioners are predictable: fatigue, lack of zest, insomnia, brain fog, anxiety, bladder symptoms or strange neurological symptoms. One practitioner may attribute a particular set of these symptoms to mold, another to mercury, in yet another to chronic Lyme or EBV. Our body – and our immune system -have only so many ways to respond to stressors, and that response is individual to that client, not to the condition of the client or the dominant pathogen. In one person the fatigue might be caused by mold illness, in the other by Lyme, in the third by mercury or aluminium toxicity.
In this lecture we will discuss practical ways to diagnose the illness- causing underlying condition and we will explore adequate biological treatment options.
About Dietrich Klinghardt MD, PhD
Dr. Dietrich Klinghardt MD, PhD, is Founder of the American Academy of Neural Therapy, Medical Director of the Institute of Neurobiology, and lead clinician at the Sophia Health Institute, all located in Bellevue, Washington. He is also Founder and Chairman of Klinghardt Academy, Institute for Neurobiology INK (Germany) and CINAK (Switzerland). Internationally known for his successful treatment of chronic pain and illness, Dr. Klinghardt combines non-surgical orthopedic medicine with immunology, endocrinology, toxicology, neural therapy, hypnotherapy and energy psychology.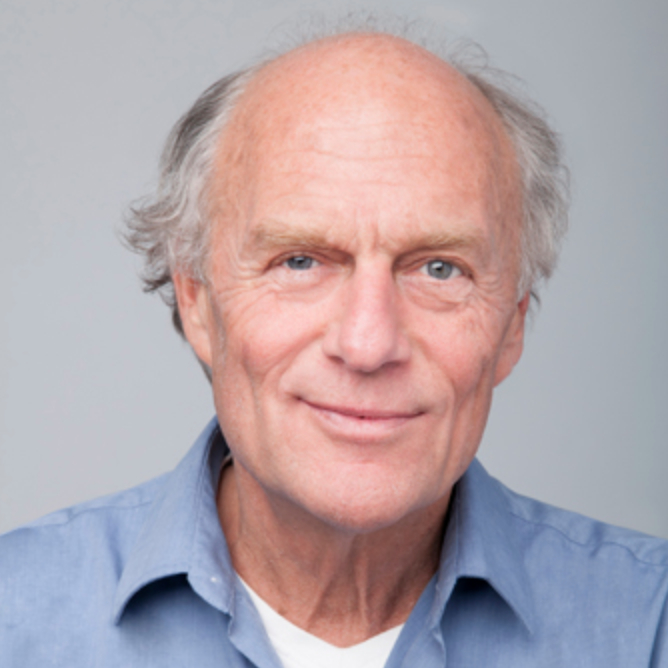 Debbie Cotton MA, BHSci, Ad.Dip.Nat
---
'COVID and the gut microbiome'
SARS-CoV-19 needs no introduction, however what is not spoken about so much is the wonderful emerging research on the role that the gut microbiome (as well as oral and respiratory microbiomes), and how they play a role in disease progression and severity, including the risk of developing Long Haul COVID symptoms.
Debbie will walk through the research on what we know so far about the role the microbiome plays in COVID-19 disease severity and progression: from the role a healthy mucosal barrier plays in preventing transmission, to how different microbial communities have been associated with varying outcomes.
We will also look at how the microbiome may play an ongoing impact in Long Haul COVID. We will then discuss known ways to manipulate and support the gut and oral microbiomes to help.
About Debbie Cotton MA, BHSci, Ad.Dip.Nat
Debbie Cotton is a naturopath, integrative psychotherapist, and the Head of Clinical Education for Invivo Healthcare, a human microbiome company. Here she specialises in translating research on the human microbiome into digestible, actionable clinical actions for health care professionals.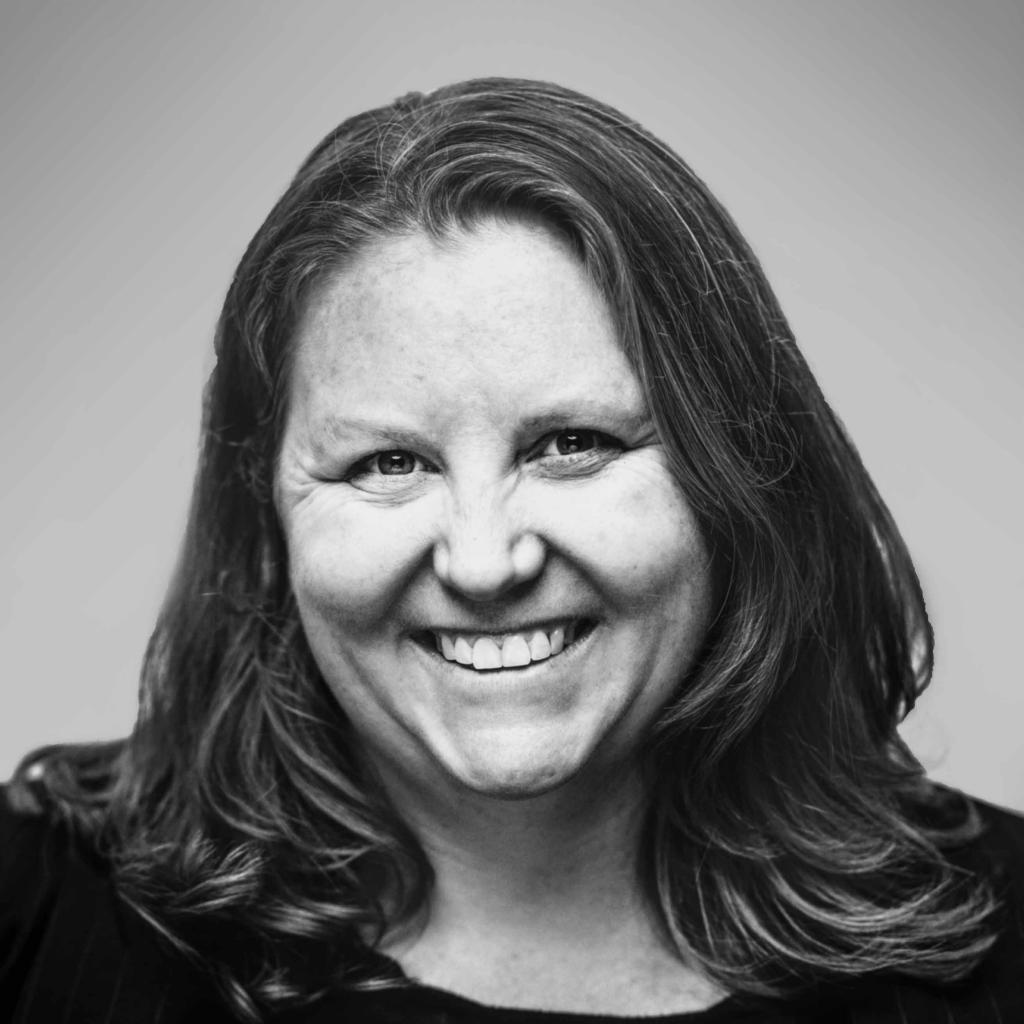 We're working on the exact schedule, but the event will start at 09.00 and finish at 17.00.
 Venue
155 Bishopsgate is a large conference, event and exhibition venue located next to Liverpool Street Station in the City of London.
Full address:
Liverpool St
London
EC2M 3YD
155 Bishopsgate is conveniently located in The City. Situated minutes from Liverpool Street station, the venue is easy to reach from a number of train, underground and bus routes.
By underground from Liverpool Street.
Central, Circle, Hammersmith & City or Metropolitan Line. For exits from all underground lines follow signs for Liverpool Street mainline station. Once on the main concourse of the mainline station, look for signs for Way out 1 (Bishopsgate West) located next to platform 14. Take the escalator or stairs up to street level and as you leave the station turn left. Look for a large green archway, walk through the arch up the steps and walk along "Bishopsgate Arcade" keeping the shops on your left. Keep walking for 2 minutes past RBS and various shops including Space NK and EAT. Just past these is the entrance to 155 Bishopsgate on your left.
By train from Liverpool Street.
Follow directions as above from the main concourse.
By London Cycle Scheme.
There are many "Boris Bike" docking stations within minutes of Liverpool Street station including on Bishopsgate.
By Bus.
155 Bishopsgate is served by many bus routes including 388, 242, 149, 135, 78, 48, 47, 42, 35, 26 and 8.
Parking.
There are two NCP car parks within close proximity of the venue – One on Great Eastern Street (EC2A 3ER) and one on Clifton Street (EC2A 4JH). Please remember the venue sits within the congestion charge zone – for further information visit www.cclondon.com.
Find a hotel.
Click here to find a hotel.
Book your early-bird ticket
Early-bird tickets are only £76 – reduced from £95 –
• Five headline speakers (one speaker to be confirmed)
• Free 'energiser breakfast' and three course gluten-free lunch
• A large expo with over 30 exhibitors showcasing their new products and special show-only discounts
• A free goody box packed full of nutritional goodies from The Natural Dispensary
• 5.5+ CPD hours from BANT, ANP and NNA (application pending).
10% discount for students, use coupon code STUDENT at the checkout
10% discount for members of professional associations, use coupon code ASSOC at the checkout
Early-bird discounts valid until midnight Thursday 2 June 2022.
Bio-Kult | Silver Sponsor
Nordic Laboratories | Silver Sponsor
Activated Probiotics | Bronze Sponsor
BioMedica | Bronze Sponsor
FutureYou Cambridge | Bronze Sponsor
Invivo Health | Bronze Sponsor
Mycology Research Laboratories | Bronze Sponsor
Pharma Nord | Bronze Sponsor
Rhythm Nutrition | Bronze Sponsor
Vitae Health Innovation | Bronze Sponsor
Omega Diagnostics | Silver Sponsor
Atlas Health Europe | Bronze Sponsor
Boley Nutraceuticals | Bronze Sponsor
Cytoplan | Bronze Sponsor
Designs for Health | Bronze Sponsor
Hifas Da Terra | Bronze Sponsor
KIB Healthcare | Bronze Sponsor
Jacoco Wellness | Bronze Sponsor
Nutri Advanced | Bronze Sponsor
"Packed with clinically relevant information, I love attending the IHCAN events!"
"I thought the content of this conference was exceptional"
Source: Feedback form, IHCAN Conferences Virtual Event November 2020
Book your early-bird ticket
Early-bird tickets are only £76 – reduced from £95 –
• Five headline speakers (one speaker to be confirmed)
• Free 'energiser breakfast' and three course gluten-free lunch
• A large expo with over 30 exhibitors showcasing their new products and special show-only discounts
• A free goody box packed full of nutritional goodies from The Natural Dispensary
• 5.5+ CPD hours from BANT, ANP and NNA (application pending).
10% discount for students, use coupon code STUDENT at the checkout
10% discount for members of professional associations, use coupon code ASSOC at the checkout
Early-bird discounts valid until midnight Thursday 2 June 2022.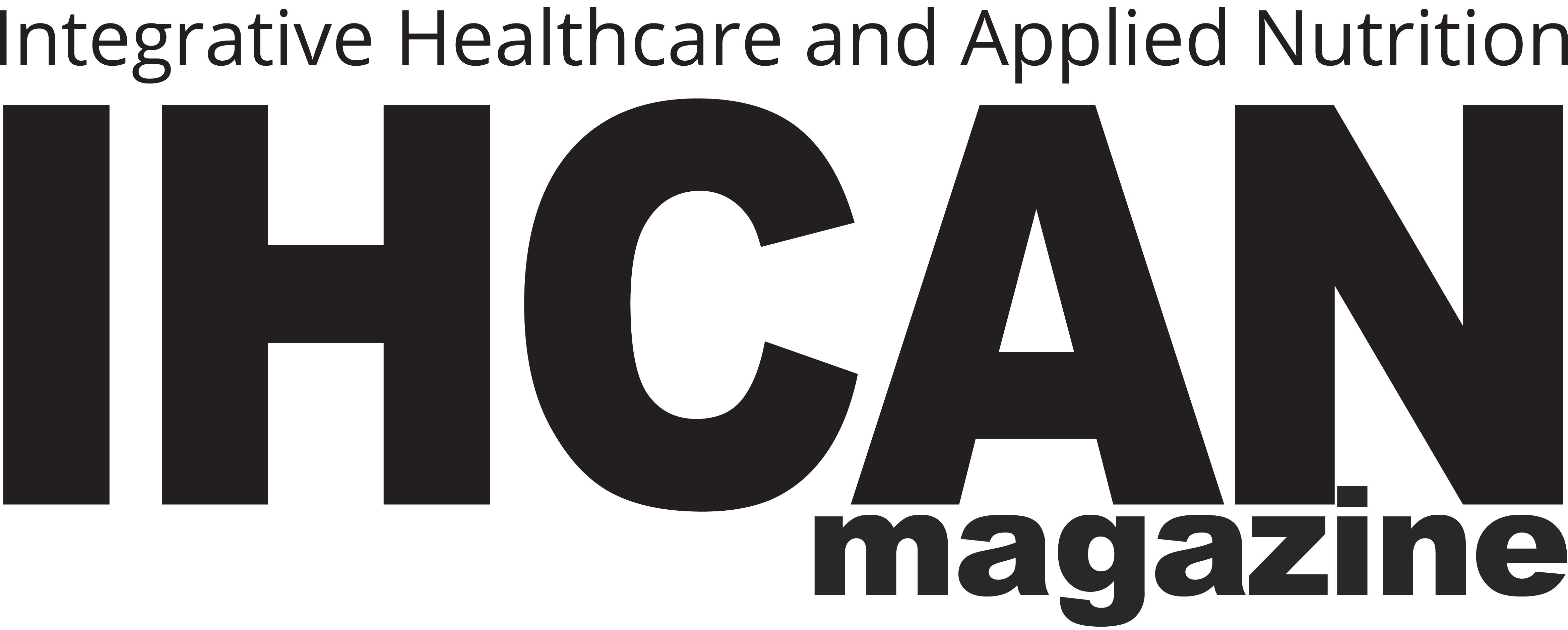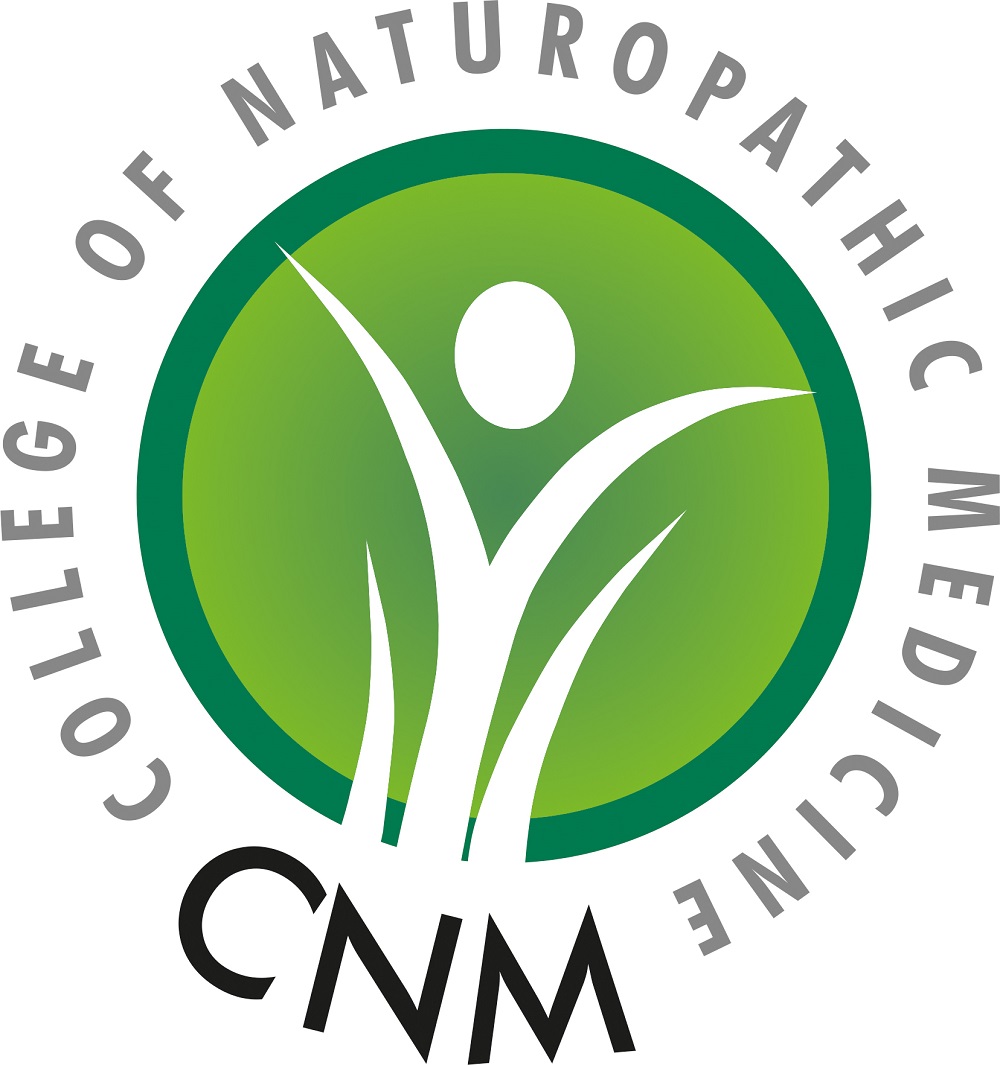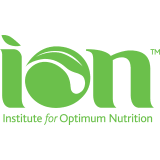 Any questions?
Don't hesitate to contact us:
Integrative Healthcare & Applied Nutrition (IHCAN) Summit
Target Publishing Ltd
The Old Dairy Hudsons Farm
Fieldgate Lane
Ugley Green
CM22 6HJ
Tel. 01279 810080
Web. www.ihcansummit.co.uk
Twitter: @IHCANSummit
Event Manager: 
Georgia Barnes – Georgia.Barnes@targetpublishing.com – 01279 810080
Marketing: 
James Rix – James.Rix@targetpublishing.com – 01279 810080
Sales Manager: 
Abigail Morris– Abigail.Morris@targetpublishing.com – 01279 816300
Senior Sales Executive: 
Natalie Clark – Natalie.Clark@targetpublishing.com – 01279 816300
Education Director:  
Simon Martin – Simon.Martin@targetpublishing.com – 01279 810080
The IHCAN Summit is organised by Target Publishing Ltd.
Target Publishing Limited is the leadi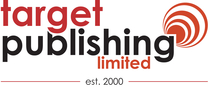 ng publisher and conference organiser serving the natural, complementary health markets, leisure, education, sport and eco markets. Target Publishing's ethos has remained the same since its formation in July 2000 – to provide high quality publications, shows and events for the markets it serves. Education and innovation are the cornerstones of the company's approach. The Target Publishing team has a wealth of experience and knowledge and their dynamic approach to publishing and conferences brings fresh ideas to the natural product, CAM, eco, organic, sport, fine food and outdoor pursuits sectors.
If you would like to request information on any of Target Publishing's products please call 01279 816300 or click here.