27 June 2020, 155 Bishopsgate, London
The UK's largest integrative health conference & expo
Now in its sixth year, the IHCAN Summit has established itself as the essential event in the industry's calendar 
Conference
We invite some of the world's leading speakers in integrative health to speak on their specialist topic.
Exhibition
Over 50 of the industry's best product suppliers and service providers showcase their new products, latest research and show-only deals and discounts.

Free lunch & refreshments
Every visitor receives a free healthy, gluten-free, three-course buffet lunch and refreshments all day.
What is the IHCAN Summit?
Back for 2020, this CPD accredited event is a must-attend for registered nutritional therapists, integrative health practitioners and complementary and alternative medicine (CAM) professionals.
Organised by the team behind the IHCAN Conferences and IHCAN magazine (previously the CAM Conferences and CAM magazine), the IHCAN Summit features the same, industry-leading, innovative education you are used to but on a bigger scale, in a modern, larger venue, 155 Bishopsgate.
With the continued aim of bringing you the latest insights and research on the most up-to-date topics within the industry, this year's IHCAN Summit features four incredible speakers, each focusing on their specialist subjects.
Who should attend?
The IHCAN Summit is designed to provide CAM practitioners and students of complementary and alternative medicine with the most cutting-edge research from some of the biggest speakers in the CAM industry. The IHCAN Summit will be CPD accredited by BANT (British Association for Nutrition and Lifestyle Medicine), from the Naturopathic Nutrition Association and The Association for Naturopathic Practitioners.
The speakers
We're busy planning this year's speakers, check back here soon.
Dr Richard Feinman
Richard Feinman is Professor of Cell Biology (Biochemistry) at the State University of New York (SUNY) Downstate Medical Center in Brooklyn, New York. Dr. Feinman's original area of research was in protein chemistry and enzyme mechanism, particularly in blood coagulation and related processes. His current interest is in nutrition and metabolism, specifically in the area of the application of ketogenic diets for cancer. Dr. Feinman is the founder and former co-Editor-In-Chief (2004-2009) of the journal, Nutrition&Metabolism.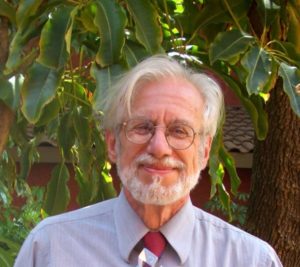 Richard Feinman is principal author of the 26-author comprehensive review "Dietary carbohydrate restriction as the first approach in diabetes management: Critical review and evidence base. His recent book Nutrition in Crisis was voted in top 3 books on health and fitness by Forbes and describes the current state of medical nutrition, the underlying science and the flaws and limitations and what we can do about.
Dr. Feinman received his BA from the University of Rochester and he holds a PhD in chemistry from the University of Oregon.
"Fantastically organised day- good range of speakers. Great value for money and the quality of the whole day was brilliant"
"Very enjoyable and well-organised. Good value for money, thanks everyone"
The IHCAN Summit is organised by Target Publishing, publisher of IHCAN magazine and organiser of the IHCAN Conferences.
Head office
Target Publishing Ltd, The Old Dairy, Hudsons Farm, Fieldgate Lane,
Ugley Green, CM22 6HJ, UK
Telephone
Email
Organised by the publisher of

Hours
Mon: 9.00 – 17.30
Tue: 9.00 – 17.30
Wed: 9.00 – 17.30
Thur: 9.00 – 17.30
Fri: 9.00 – 17.30
Sat: Closed
Sun: Closed