Book your place
115 Bishopsgate, London, 29 June 2019
Book your place
115 Bishopsgate, London, 29 June 2019
What's included in your booking?
• Full day's education with Dr David Brady (and two other speakers to be confirmed)
• Freshly prepared gluten free breakfast, three course buffet lunch and refreshments throughout the day
• Free access to all the audio, video and post-show downloads after the event
• Free industry-leading magazines
• Free goody bag
• Free 'powerhouse' fruit smoothie upon arrival
• Free healthy recipe demos
• Free product samples
• 5.5 CPD hours
• A complimentary sample box of nutritional goodies from The Natural Dispensary
Book your place today at our early-bird prices. Valid until 10 June 2019.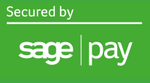 Any problems? Telephone us on 01279 810080 (normal BT landline rates apply)