Live and In-Person – 155 Bishopsgate, London
Prof. Sarper Diler, Mary Beth Gonzalez, Dr Keesha Ewers and Tom O'Bryan, DC, DACBN, CIFM
Saturday 24 June 2023, 155 Bishopsgate, London
The IHCAN Summit returns for 2023 with a stellar line-up of internationally-recognised and respected speakers tackling the hottest topics in complementary and integrated health and nutrition.
Watch the highlights from our last event:
Mary Beth Gonzalez and Prof Sarper Diler – The Nicholas Gonzalez Foundation
June's Summit will open eyes to the true power of nutritional medicine. We don't treat cancer, but we can offer the finest personalised nutrition support for people WITH cancer thanks to Mary Beth Gonzalez and Prof Sarper Diler from The Nicholas Gonzalez Foundation.
It's infuriating that commercial medicine fails to acknowledge published evidence that integrative health approaches pioneered by Dr Josef Issels, Dr Max Gerson, Dr William Kelley and Dr Nicholas Gonzalez, among others, are effective at curing people with cancer. The late Dr Gonzalez developed a protocol that succeeds, to this day, in bringing cancer patients – even those with pancreatic cancer – into long-term remission, and we're lucky to have two advocates from the sharp end of nutrition-based treatment to inspire us with case histories and protocols showing just how powerful "our" methods can be.
Prof Sarper Diler, MD, PhD, CHTC, D-Hom, IO is a Certified Gonzalez Protocol® Doctor and chairs the Scientific Advisory Board of the Gonzalez Foundation. He runs preclinical and clinical trials as a faculty member of Istanbul University's medical faculty.
Schedule
9.30-10.00: Registration
10.00-11.30: Mary Beth & Sarper Diler – 'How Maverick Doctors are Shaping the Future of Cancer Treatment: The Gonzalez Protocol®'
11.30-12.00: Refreshments
12.00-1.00: Dr Tom O'Bryan –'WHAT ARE WE MISSING? The Enigma of Holistic Diet Recommendations Reduced Symptomatology, yet (unintended) Weakened Immune System and Increased Mortality' part one
1.00-1.45: Lunch
1.45-3.15: Tom O'Bryan – 'WHAT ARE WE MISSING? The Enigma of Holistic Diet Recommendations Reduced Symptomatology, yet (unintended) Weakened Immune System and Increased Mortality' part two
3.15-3.45: Refreshments
3.45-5.15: Dr Keesha Ewers – 'Childhood Trauma – The Missing Piece of the Autoimmune Puzzle'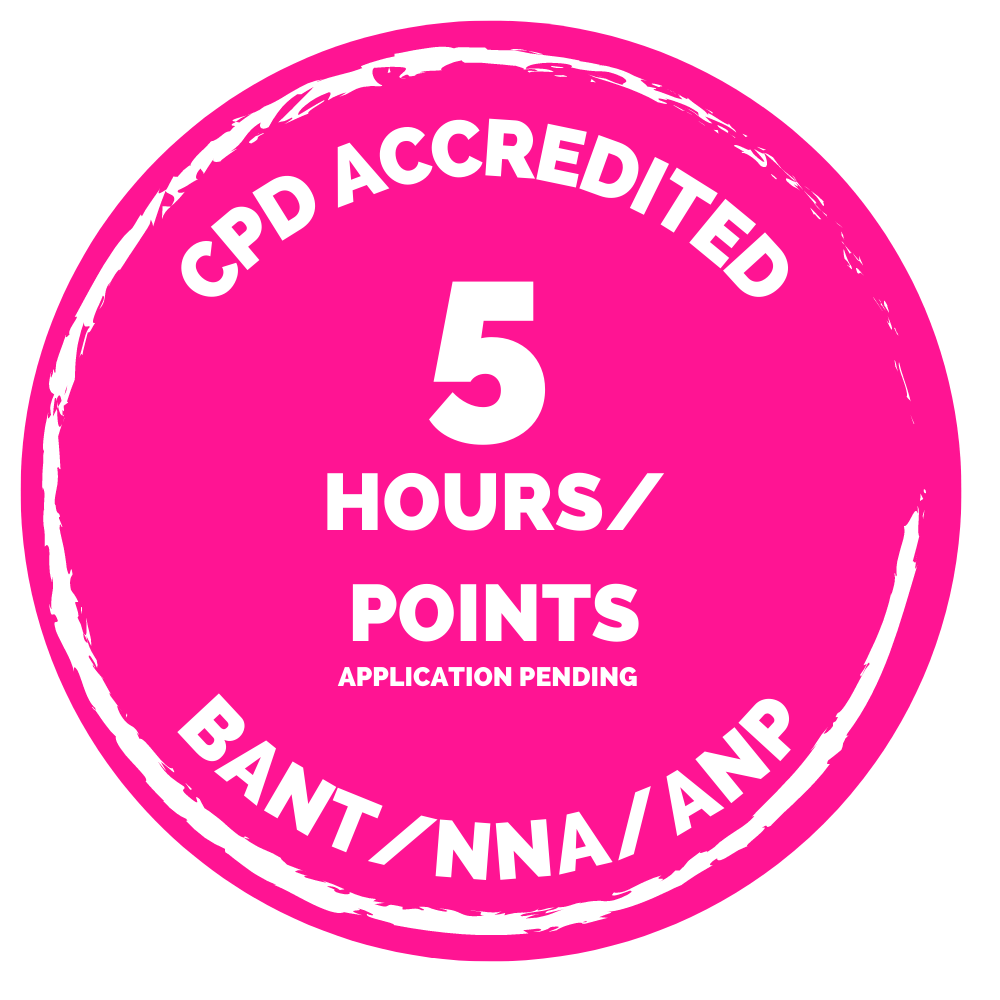 'How Maverick Doctors are Shaping the Future of Cancer Treatment: The Gonzalez Protocol®'
The overwhelming effects of contracting cancer could be devastating for patients and their family members, putting them at risk of experiencing uncertainty, loss, and irreversible interruptions in life. Despite advances in cancer research patients are systematically overwhelmed and struggle to navigate treatment among hundreds of old/new drugs.
Meaningful changes can't happen without those who catalyze such changes – the so called mavericks, like Newton, da Vinci, Galilei, Einstein and Tesla who were multi-dimensional, with their unusual perspectives and skillsets who pushed the boundaries of what's common or acceptable practice.
Nicholas Gonzalez, M. D. was a maverick who changed the cancer journey into a story of hope. Dr. Nicholas Gonzalez dreamed and created a new paradigm of healthcare, based on nutrition, psychology, and spirituality. He practiced for nearly 30 years, treating cancer and other degenerative diseases unconventionally through nutrition, supplementation, and detoxification.
Through The Nicholas Gonzalez Foundation, Dr. Gonzalez's legacy is very much alive and his pioneering protocol and skills are in good hands as new doctors treat the intreatable with The Gonzalez Protocol®.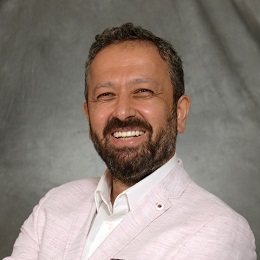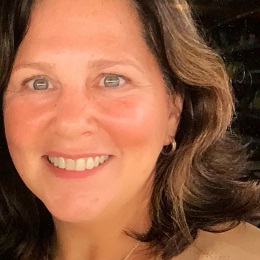 About Prof Sarper Diler (M.D., PhD, CHTC, D-Hom, IO)
Professor Diler is a Certified Gonzalez Protocol® Doctor and chairs the Scientific Advisory Board of The Nicholas Gonzalez Foundation. He is also a certified International Stemcell Transplant Coordinator (CHTC) of the American National Donor Program (NMDP) and the international Cancer Diet, Microbiome, Heart Rate Variability specialist certified from Colorado Boulder, Arizona Universities, and HearthMath Institute respectively. Prof. Diler is a certified homeopath of European Committee for Homeopathy (ECH) and London College of Homeopathy(LCH).
He acts as the secretary and Board member of the Lymphoma Association (LC). Running preclinical and trials on Cancer, Autonomic Nervous System clinical interferences, Epigenetics, Gut-Heart-Brain axis coherence. He is continuing reputable research/clinical/educational work as a faculty at Istanbul University Istanbul Medical Faculty, co-chairing the OVITAL Institute®.
He welcomes cancer and auto-immune disease patients as well as healthy people for prevention in OVITAL Institute® offices in London, Brussels, and Istanbul. https://www.ovitalinstitute.org/
Prospective Gonzalez Protocol® patients can apply to meet with Prof. Diler on The Nicholas Gonzalez Foundation's website: https://thegonzalezprotocol.com/how-to-apply-to-meet-a-gonzalez-certified-doctor/
About Mary Beth Gonzalez
Mary Beth Gonzalez proudly carries the torch for her late husband, Nicholas J. Gonzalez MD, a pioneer in alternative medicine research for cancer and other degenerative diseases. Through her non-profit foundation, The Nicholas Gonzalez Foundation, and her small publishing company, New Spring Press, Dr. Gonzalez's legacy of healing through nutrition is accessible to the world.
'Childhood Trauma – The Missing Piece of the Autoimmune Puzzle'
Adverse Childhood Experiences (ACEs) are one of the key root causes for adult autoimmune disease development, addiction, self-neglect, Alzheimer's disease, cancer, and obesity. This presentation will equip nutrition professionals, health coaches, and medical providers with a simple methodology for screening and beginning the process of helping their clients to heal from trauma.
Learning Objectives:
Know the link between ACEs and adult autoimmune disease development, addiction, self-neglect, Alzheimer's disease, cancer, sexual promiscuity and STIs and obesity.
Understand the neurobiology of stress and how early childhood stress sets the body up for adult chronic illness.
Learn the ABCs of trauma screening.
Be able to apply nutritional and mind-body protocols to effect change in the health trajectory of your clients.
About Dr Keesha Ewers
Dr. Keesha Ewers is board certified in functional medicine and Ayurvedic medicine, a Doctor of Sexology, a trauma informed psychotherapist, family practice advanced registered nurse practitioner with a specialty in integrative medicine, a MAPS certified MDMA assisted psychotherapy therapist, a conscious dying doula, and the founder and medical director of the Academy for Integrative Medicine Health Coach Certification Program.
Keesha has been in the medical field for over 30 years. After conducting the HURT Study in 2013 (Healing Un-Resolved Trauma), she developed the HURT Model for understanding how past childhood trauma impacts adult health. This led to the creation of the Freedom Framework that she used to reverse her own autoimmune disease and now has used to help hundreds of her patients do the same. She created the Healing Trauma Through the Chakra System online program and the You Unbroken online program for patients to heal their own trauma and the Mystic Medicine deep immersion healing retreats she leads at her home outside of Seattle, WA.
Dr. Ewers is a popular speaker, including at Harvard and from the TEDx stage, and the best-selling author of Solving the Autoimmune Puzzle: The Woman's Guide to Reclaiming Emotional Freedom and Vibrant Health, The Quick and Easy Autoimmune Paleo Cookbook: Anti-Inflammatory Recipes with 7 Ingredients or Less for Busy People, and Your Libido Story: A workbook for women who want to find, fix, and free their sexual desire. You can listen to her Mystic Medicine Radio Show and find her programs at www.DrKeesha.com.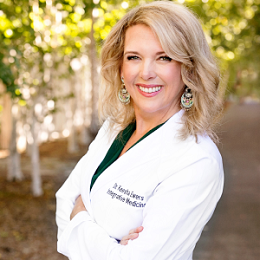 'WHAT ARE WE MISSING? The Enigma of Holistic Diet Recommendations Reduced Symptomatology, yet (unintended) Weakened Immune System and Increased Mortality'
Oxford Languages defines an enigma as 'a person or thing that is mysterious, puzzling, or difficult to understand.' Since the 1950's, autoimmune diseases have been rising exponentially every year i. And the CDC tells us that pre-Covid life expectancy is going down 1.5 – 6% per year (depending on cultural heritage)ii. Something is terribly out of balance.
For example, how is it possible that the higher the intake of conventional fresh fruits and vegetables, the higher the risk of failed implantation and increased miscarriages? What? Increasing fruits and vegetables reduces fertility and increases miscarriages?iii Yes. That's an enigma. It's difficult to understand how we would avoid this conversation with every man and woman of child-bearing age. We know that a high-fat diet (such as Ketogenic, Paleo, Adkins,…), with all of their benefits, are diets rich in choline and L-carnitine, and can induce long-term, a decrease in cardiac function, systemic endotoxemia, and inflammation with an increase in cardiac fibrosis and cardiac remodelingiv. Short-term benefits do not equate with long-term thriving.
The ketogenic diet (KD) has shown significant success and gained favourable attention due to its antitumor benefits and its potential to reduce (epileptic) seizures. v But it has also been shown to increase cognitive impairment, disturb hippocampal physiology, promotes higher inflammation, higher intestinal barrier dysfunction and higher bile acid dysmetabolism, leading to higher glucose dysmetabolism and hepatic steatosis.vi The KD has also been shown to decrease beneficial probiotics, increase pathogens and reduce microbial alpha diversity in the gut vii. Three months on the KD demonstrated that fecal microbiota increased TheDr.com 877-GLUTEN 1 (458-8361) in Desulfovibrio spp. involved in the exacerbation of gut inflammation.viii Shortterm benefits do not equate with long-term thriving.
Vegetarians refrain from consuming all types of meat and seafood. Vegans represent a subgroup of vegetarians, excluding also animal products such as eggs, milk and dairy products, and honey from their diet. Several studies have compared the gut microbiota of omnivores, vegetarians, and vegan individuals. Some of them showed higher ratios of Bacteroides/Prevotella, Bacteroides thetaiotaomicron, Clostridium clostridioforme, Klebsiella pneumoniae, and Faecalibacterium prausnitzii and lower ratios of Clostridium cluster XIVa and Bilophila wadsworthia in vegetarians and vegans compared to omnivoresix. Both vegans and vegetarians had lower counts of Bifidobacterium and Bacteroides species xi. Short-term benefits do not equate with long-term thriving.
The numbers of Clients presenting with Wheat-Related Disorders (WRD) is rising exponentially xii xiii A gluten-free diet (GFD) is often the corner pin of many of our recommendations. We've all heard of its potential value and necessity. And how quickly people 'feel better' on a GFD. Rapid short-term benefits are common. Long-term 'Quality of Life' benefits are most often limited. Only 8% of celiacs heal on a strict GFD xiv. And mortality is increased in numerous studies after diagnosis of CD xv xvi.Short-term benefits do not equate with long-term thriving xvii xviii.
For example, in the first year after diagnosis of Celiac Disease, there is an 86% increased mortality from a cardiovascular incident, and 3.87-fold increased mortality from cancer. In the first year after diagnosis xix. The universally accepted and exclusive protocol for any Wheat Related Disorder, a Gluten-Free Diet (GFD), usually relieves presenting complaints and yet in numerous long-term studies, demonstrates immune dysfunction and increased mortality? Why? A likely culprit is that people are put on a GFD after diagnosis without supplemental guidance and protocols. Indeed, 70–80% (4 out of 5) patients adherent to a GFD present gluten contamination in their diet xx xxi xxii, with an average gluten exposure of around 150 mg/day, xxiii which is much higher than the considered safe amount of up to 10 mg/day. The GFD is not the treatment for a Wheat Related Disorder (WRD), it is the prerequisite to treatment.
If Practitioners were not familiar with these studies, they'd never know that the patient, who felt so much better initially when put on a GFD, and dies of a heart attack a year later, they'd never know that the poorly monitored GFD may have been a strong contributing culprit that took them 'over the edge'. With some 90% of adult Celiacs reporting they transgress the dietary pattern, and 58% showing TheDr.com 877-GLUTEN 1 (458-8361) clinical symptoms due to unnoticed consumption of glutenxxiv, we must do a better job on both education and protective prevention. Rapid short-term benefits are common. Long-term 'Quality of Life' benefits are most often limited. Short-term benefits do not equate with long-term thriving xxv xxvi.
Why is this happening and what can be done about it? Bottom line? Our therapeutic diet recommendations (Ketogenic, Paleo, Vegetarian, GF) are therapies targeting metabolic rebalancing and require re-evaluation every 6 months to 2 years.
The good news is with proper preparation, these diets not only eliminate these unwanted health dangers, but can be used as the cornerstone guiding our patients into a balanced lifestyle that, enhances health, reduces inflammation and increases quality of life xxvii.
References
i British Society for Immunology Report Reveals the Rising Rates of Autoimmune Conditions,
https://www.immunology.org/news/report-reveals-the-rising-rates-autoimmune-conditions
ii NCHS Data Brief, no. 427, December 2021CDC https://www.cdc.gov/nchs/products/index.htm.
iii Chiu YH, Williams PL, Gillman MW, Gaskins AJ, Mínguez-Alarcón L, Souter I, Toth TL, Ford JB, Hauser R,
Chavarro JE; EARTH Study Team. Association Between Pesticide Residue Intake From Consumption of
Fruits and Vegetables and Pregnancy Outcomes Among Women Undergoing Infertility Treatment With
Assisted Reproductive Technology. JAMA Intern Med. 2018 Jan 1;178(1):17-26
iv Impact of Diet on Gut Microbiota Composition and Microbiota-Associated Functions in Heart Failure: A
Systematic Review of In Vivo Animal Studies.
Palombaro M, Raoul P, Cintoni M, Rinninella E, Pulcini G, Aspromonte N, Ianiro G, Gasbarrini A, Mele
MC.Metabolites. 2022 Dec 15;12(12):1271
v Ketogenic Diet in Cancer Prevention and Therapy: Molecular Targets and Therapeutic Opportunities.
Talib WH, Mahmod AI, Kamal A, Rashid HM, Alashqar AMD, Khater S, Jamal D, Waly M.Curr Issues Mol
Biol. 2021 Jul 3;43(2):558-589
vi Bilophila wadsworthia aggravates high fat diet induced metabolic dysfunctions in mice. Natividad JM,
Lamas B, Pham HP, Michel ML, Rainteau D, Bridonneau C, da Costa G, van Hylckama Vlieg J, Sovran B,
Chamignon C, Planchais J, Richard ML, Langella P, Veiga P, Sokol H.Nat Commun. 2018 Jul 18;9(1):2802
vii Food Components and Dietary Habits: Keys for a Healthy Gut Microbiota Composition.
Rinninella E, Cintoni M, Raoul P, Lopetuso LR, Scaldaferri F, Pulcini G, Miggiano GAD, Gasbarrini A, Mele
MC.Nutrients. 2019 Oct 7;11(10):2393
About Tom O'Bryan, DC, DACBN, CIFM
Dr. Tom is the founder of theDr and the visionary behind 'The Gluten Summit – A Grain of Truth', one of the first online summits, that brought together 29 of the world's experts on the Gluten connection to diseases, disorders, and a wide-range of symptoms and ages.
Creator of the groundbreaking documentary series "Betrayal: The Autoimmune Disease Solution They're Not Telling You", Dr. Tom led a global investigation with the world's leaders in health, into why our immune system, designed to protect us, begins attacking our own tissue (autoimmunity). Currently, over 500,000 people worldwide have watched the Docuseries Betrayal.
His 2016 critically acclaimed ground-breaking book, 'The Autoimmune Fix' outlines the step-by-step development of degenerative diseases and gives us the tools to identify a dis-ease process years before the symptoms are obvious. Winner of the National Book Award and ranked #1 in several categories on Amazon, 'The Autoimmune Fix' offers a cutting-edge protocol on how to turn one's life and health around, one "base hit" at a time.
And his newest book, "You Can Fix Your Brain: Just 1 Hour a Week to the Best Memory, Productivity, and Sleep You've Ever Had" is the handbook for anyone worried about any type of brain ailment. From chronic conditions like dementia or brain disorders like MS, to simple brain fog and fatigue, this essential guide covers the full spectrum of prevention to treatment.
Dr. O'Bryan is considered the 'Sherlock Holmes' for chronic disease and metabolic disorders. He is a clinician par excellence in treating chronic disease and metabolic disorders from a Functional Medicine Perspective.
He holds teaching Faculty positions with the Institute for Functional Medicine and the National University of Health Sciences. He has trained and certified tens of thousands of practitioners around the world in advanced understanding of the impact of wheat sensitivity and the development of individual autoimmune diseases.
Exhibitors
Demand for "stands" is high and we're adding new companies as fast as we can organise, so keep checking back, but some of the suppliers confirmed so far include:
Lamberts Healthcare – Gold Sponsor
Omega Diagnotics – Silver Sponsor
Vitae Health Innovation – Bronze Sponsor
Boley Nutraceuticals/Totally Derma – Bronze Sponsor
Cytoplan – Bronze Sponsor
Genova Diagnotics Europe – Bronze Sponsor
Gensmart – Bronze Sponsor
Healy – Bronze Sponsor
KIB Healthcare – Bronze Sponsor
Kinetic Enterprises – Bronze Sponsor
Natures Plus UK – Bronze Sponsor
New Roots Herbal – Bronze Sponsor
Nordic Laboratories – Bronze Sponsor
Nutri Advanced – Bronze Sponsor
OptiBac Probiotics – Bronze Sponsor
Pharma Nord – Bronze Sponsor
The Good Guru – Bronze Sponsor
Abundance & Health – Exhibitor
ADM Protexin – Exhibitor
British Association for Nutrition and Lifestyle Medicine (BANT) – Exhibitor
Institute for Optimum Nutrition – Exhibitor
Green People Company – Exhibitor
Rhythm Nutrition – Exhibitor
The Really Healthy Company – Exhibitor
Mycology Research Laboratories – Exhibitor
Salcura – Exhibitor
The Natural Dispensary – Exhibitor
Book your place
Places are limited and often sell out, so guarantee your place before it's too late.